State-Funded Rehab Center Faces Uncertain Future Without Budget
Jul 17, 2017 - Hartford Courant
Related topics:
At 27, Catherine Kriss had an apartment of her own and a job she loved at an insurance brokerage firm. But she was unable to quiet the paranoia that increasingly overtook her thoughts; eventually, she lost her job and her apartment and spent her days wandering the streets.After a stay in a psychiatric hospital, Kriss was able to rebuild her life, which she attributes at least partially to the support she receives at The Second Wind Clubhouse, a state-funded...
Read more on Hartford Courant.
Related stories
Jul 17, 2017

On Friday, an administrative law judge handed Google a victory, ruling that it does not need to hand over all the data requested by the Department of Labor as part of an audit of the company's compliance with equal pay laws. The decision by Judge Steven Berlin said that a demand for data about Google employees made by the Office Read more...

Jul 17, 2017

Roger Klug started talking about retirement as he neared age 65 a few years ago, but his bosses wouldn't hear of it.Klug had been the 13th employee at the company, Alexandria Industries, when he joined in 1971. He had unique skills from the start, when he was the only one who "corrected" aluminum extrusion molds by grinding away precise slivers Read more...

Jul 16, 2017

President Trump claims the news media isn't paying attention to real policy issues, like jobs, the economy, so-called Islamic State and the border."At some point the Fake News will be forced to discuss our great jobs numbers, strong economy, success with ISIS, the border & so much else!" he tweeted.Six months into his presidency, how is he faring in these Read more...
More stories ...
Related videos
No videos found.
Related tweets

State-Funded Rehab Center Faces Uncertain Future Without Budget fw.to/iN0KmuP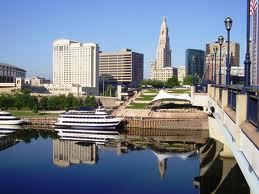 State-funded rehab center faces uncertain future without budget courant.com/politics/hc-sa…